Submitted by
Anonymous (not verified)
on Tue, 08/23/2022 - 3:51pm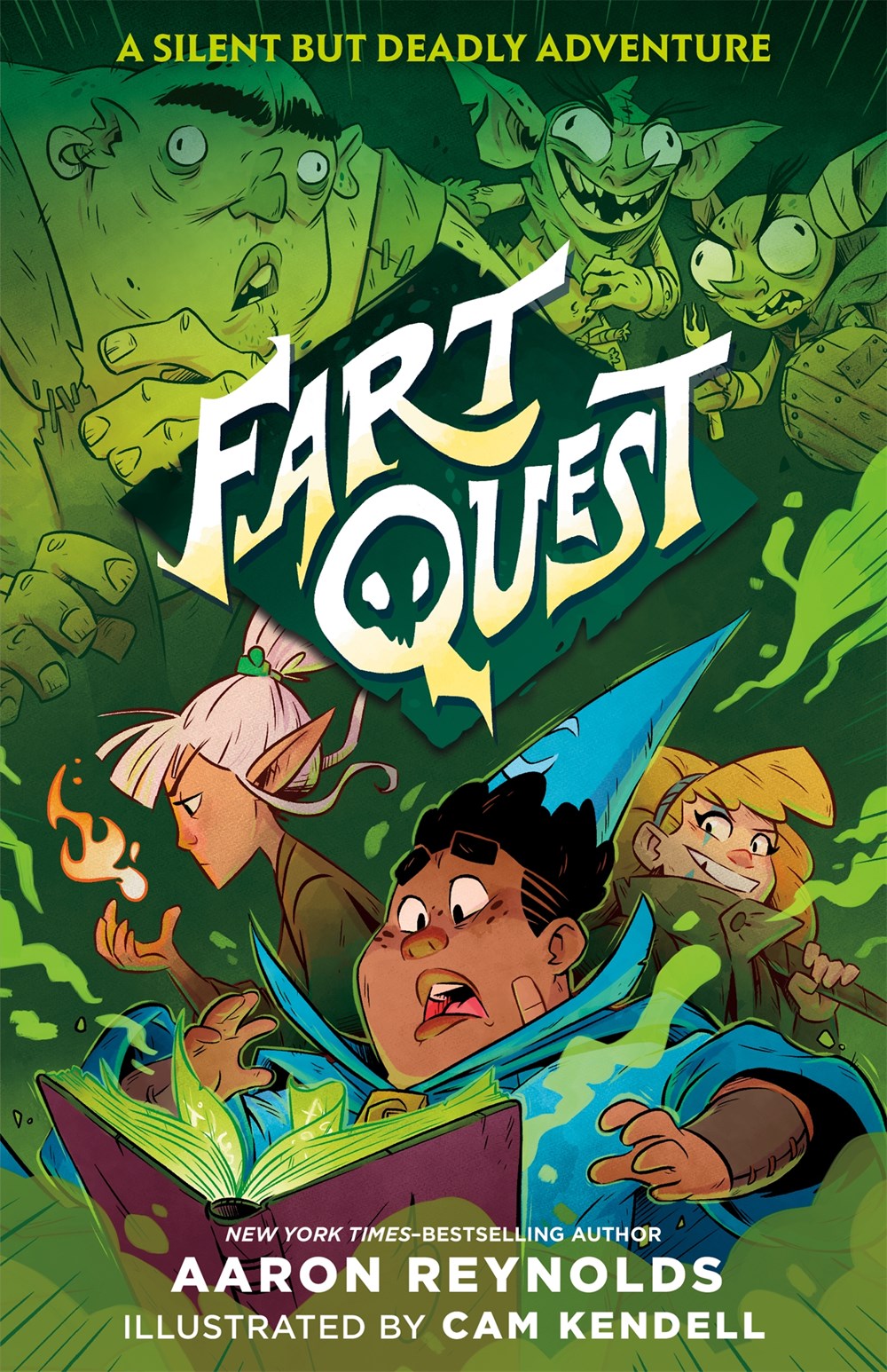 This book is for the Aaron Reynolds Virtual School Event on September 9th. You may have the book shipped directly to you, or select the "Store Pickup" option at checkout and the book will be delivered to your child through their school.
Three hapless heroes embark on an epic adventure in this new series from bestselling author Aaron Reynolds.
After their masters are vaporized in a goblin battle gone bad, Fart, Pan, and Moxie—three lowly apprentices—decide to impersonate their mentors and pick up the mantle as heroes of the realm. But they need more than a fancy robe, magic staff, and book of magical beasts to be real heroes. They need a quest!

So when The Great and Powerful Kevin puts out a call for help, seeking the coveted Golden Llama and its magical golden fart, young Fart and his friends jump at the chance and embark on a journey they were destined for.

Jam-packed with potty humor, feats of bravery, and a metric buttload of monsters, Fart Quest is perfect for every young hero looking for a wild adventure.
Aaron Reynolds is a New York Times bestselling author of many highly acclaimed books for kids, including Carnivores, Chicks and Salsa, Joey Fly, Nerdy Birdy, and the Caldecott Honor–winning Creepy Carrots! He lives in the Chicago area with his wife, two kids, four cats, and between three and ten fish, depending on the day.
Image: